Are you worried about the economy?
I certainly have been for myself, my family and Code Amber. I'm always looking for new ways to support my family and Code Amber and it's been a tough few years. When we started Code Amber over 10 years ago I had a lucrative online business going which included a marketing agency of over 3,000 independent agents in several countries. That business more than paid the bills and funded the beginnings of Code Amber. Alas, over time the agency dwindled and we became more dependent on funds raised by Code Amber subscription and product sales.
The resulting downturn in our revenues due to the economy's impact on us all we needed to find new ways to generate revenue in order to survive.
I found it. Whether it was devine intervention or just dumb luck, I don't care.
It was free (required!), easy and fast (also required!)
. The company has agents in over 190 countries and is just starting to really grow. In less than one week I achieved Executive Affiliate status and the company awarded me eight new Affiliates. This is in addition to the Affiliates I referred to the program. I am well on my way to creating an organization much larger that the 3,000 plus I had ten years ago and I will reach that much faster than I did before.
This is a two part opportunity:
Part one:
Sign up as a Code Amber Agent for free and, as a bonus,
we will help you build your agency
. I will send the details to you after you sign up.
This offer is limited to the first 50 sign ups
so do it now and get the reach and power of Code Amber to help you. Remember,
it is all free and we all benefit
.
Click Here
now to get started and take advantage of this special offer.
Part two:
If you sell products on the Internet or in a "brick and mortar" store this one is for you. Your products can be hard goods that you ship or digital goods that are downloaded from the Internet. It is also free and your products can be available in 239 countries if you so choose. We just listed our Code Amber Alertags in all available countries for over 100,000 agents to sell for us. We only pay a 15% commission for the service and the set up is free.
Click Here
to get more information and sign up for free
. To see our listing for Code Amber ALertags
click here
. Be sure to check out how we set the S&H charges for different countries.
We have added some new items to our Freebies and Bargains site.
We've put together a ton of free and deeply discounted products and services to save you money everyday. Plus, by visiting and potentially using these services or products, you help support Code Amber.
It's a win-win situation for all of us!
We have created a new web site just for these offers. There are offers for
Families and Kids - Everybody
,
Seniors and Diabetics
and
Pets
.
We've tried to find something for everyone so please spend a few minutes looking over the pages that you think may have something useful for you. When in doubt, go ahead and click the banners or links to find out more about the offerings. Remember, helping you helps us keep
Code Amber
running.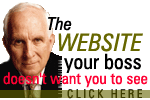 We will add new products and services from time to time so be sure to visit often. If you know of a service or product you would like to see on the site, please let us know by using the contact form.
If you have a web site and would like to help by giving us a link here's the code:

If you add the code to your site let us know so we can link back to you.
Report a Missing Person Through Code Amber
Thousands of people are reported missing everyday in just the United States. Many thousands more are reported missing in other countries everyday as well. Although there are many organizations that do a wonderful job of helping find missing kids, there is still a need for more help to find all missing people, not just children.
No matter the age of the missing individual, the circumstances or where in the world they went missing, Code Amber can help in every country world wide. The US, Canada, India, China, Mexico, Europe, The UK, South America, Asia, Russia or anywhere else in the world.
Our basic service is free and includes creating a full color printable poster/flyer, listing in our searchable database and sharing with your social networks such as FaceBook, Twitter, LinkedIn, etc..
Click Here
for complete details and to report a missing person.
Please share this new resource with everyone you know.
If you need to raise funds for just about any reason, we may be able to help.
Click Here
for more information on how Code Amber can help.
Please forward this newsletter to anyone you know who could use our help
.
Here are some general fund raising categories.
Health
Animals
Community
Education
Environment
Religion
Food
Small Business
Sports
Technology
Many more...